My New Favorite Thing - Cauliflower Pizza Crusts (and the Brand You Should Try)
This is my affiliate link so will receive small compensation if you purchase through my link.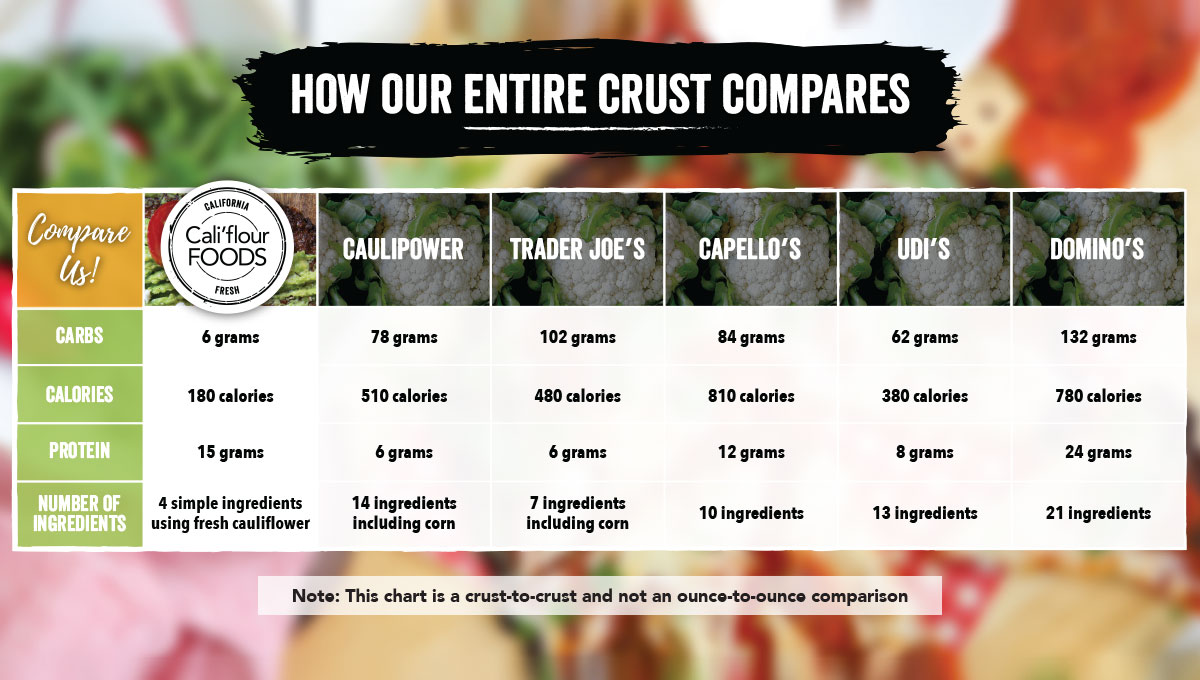 I think the hardest thing for me since going gluten-free is finding the right kind of pizza crust. So many include things like "guar gum" or "xanthum gum" and I'm actively trying to exclude those things from my diet. And then one day, I just decided to Google "Cauliflower Pizza Crusts" and lookie what I found:
Don't these look amazing? Okay, so one huge jump out factor for these is that they include some pretty simple ingredients. For the Original Italian, they have cauliflower, mozzarella, eggs, basil, and garlic. How simple can you get? This is the first time a pizza crust has kept it simple and I'm so happy about this.
https://www.califlourfoods.com/pages/nutrition-facts
So here's my experience attempting to make it into a pizza. I tried this in the oven but I found this worked best for me, when I cooked it on the stove with a pan! When I did that, it held together so much better. And actually, after I let the crust sit a whlie, I added some of my own sauce and mozzarella on top and ate it that way.
There are only some small downsides that I noticed. First, it didn't too well for me when I added a lot of heavy toppings. The crust is definitely on the thin side too which I'm sure was a major factor. But when I kept it simple, and only a couple of items on top of the crust, the crust stayed together pretty well. Also, the cost was a bit higher than I'd like to spend. For 6 crusts, you spend about $39.95.
Overall though, this is an amazing taste experience. Seriously, you can eat these crusts on their own with nothing but maybe some pizza sauce. Seriously the taste of these makes any wrong thing forgiveable. It's literally the best pizza crust I've had ever before in my life. It's fantastic!
So, if you want the most amazing tasting pizza crust ever, go ahead and visit califlourfoods.com and use my coupon code: FancyThat for 10% off your $50 order.
This is my affiliate link so will receive small compensation if you purchase through my link.