One Thing You Didn't Realize You Needed #SolarEnergy #EarthMonth
Whenever I hear things like "solar energy" I think that it's something that the bigger corporations and big cities worry about or can use. I never think that solar energy was possible for me, in my own apartment. I recently learned of a solar powered back up portable generator that turns my whole way of thinking around. Also it's a perfect time to talk about this considering the fact that April is #EarthMonth!
Everyone, meet the Lycan Powerbox.
It's one of the things you never knew you needed and you will be very glad you purchased. Summer of last year made me think about what my options are during a heat wave if the power goes out? First of all, I don't have a car, and also, I live at the top of a hill. So I don't have quick access to air conditioning or a way to get to air conditioning. But I've been concerned because I'll need a fan on AT LEAST. Will I just wait and hope for the best? For me, and my mom, we both have a heat sensitivity and last year was one of the hottest I've dealt with so far, so I know I've had to do something about this.
With the Lycan Powerbox, I have options. It's portable and not as heavy as you might envision - about 60 pounds or less. You charge from a solar panel or wall outlet and it's ready to go for up to 900 watt-hours. THAT is pretty amazing. If you are heavily into the outdoors and camping, I think this is an incredible thing to purchase. It also has a interchangeable battery so you can keep the energy going just by replacing the battery. Be prepared to either need to get solar panels in order to charge by the sun OR be willing to plug this into an outlet.
The price in my book is a bit steep, but it's worth consideration. I've long since known that I need to be more prepared in case of emergency and portable solar energy is one of those things one the list. The Lycan Powerbox runs at an introductory rate of $999 (the early bird price) up to $1699 for the total package (include the solar suitecase, powerbox and MORE). Find out more details with their IndieGoGo campaign
by following this link here.
Also make sure you
check out the Renogy Store.
They have so much to offer in terms of solar energy. (They have solar powered FLASH LIGHTS! I love it!)
What is in your "in case of emergency" kit? What would you recommend others have?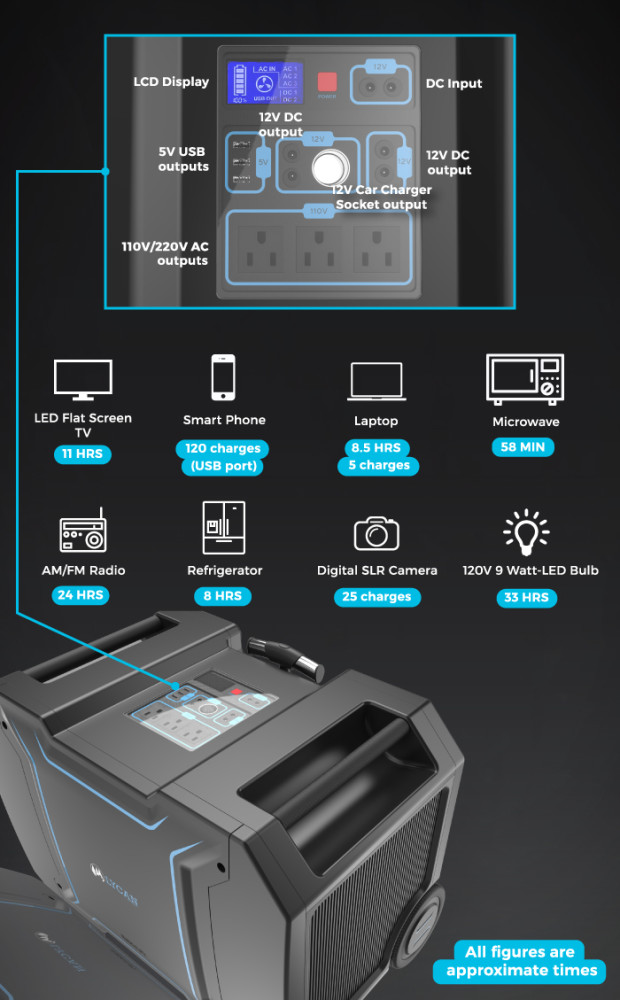 I received complimentary products in exchange for my article. All opinions are my own.